This machine is automatic card production equipment which is combined with auto sheet loading, sheet collating, overlay laminating, welding, overlay laying and cutting. It integrates auto loading sheet by sheet, material correction, CCD vision with color code magic eye counterpoint, sheet collating, card cleaning, auto overlay correcting, overlay laminating up & down, ultrasonic sheet collating and overlay laminating and welding, auto overlay cutting and collecting. This machine is an improved equipment that has higher precision on sheet collating and overlay laminating, and it is suitable for customs that has higher requirements of card-based production equipment.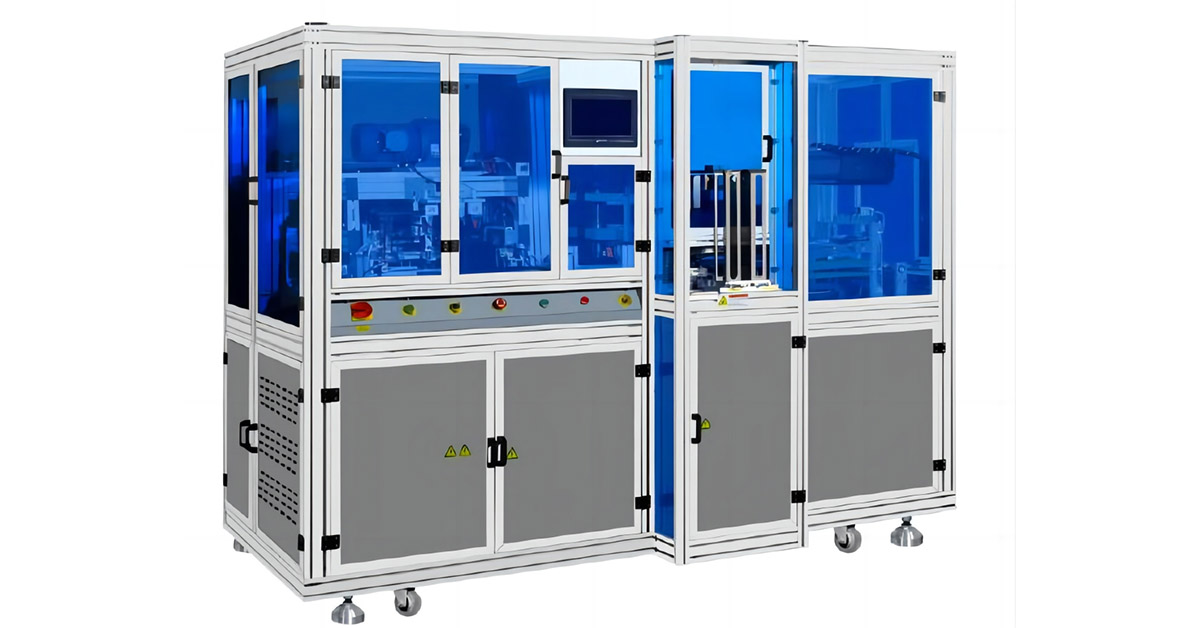 Functions:
Auto PVC sheet loading
Machine has 3 sets automatic sheet collating feeding frames. Feeding frame adopts gear motor automatic material lift platform to have material loading, collating sheet by sheet and feeding. There is cylinder fixed structure inside the feeding frame, which is applied to PVC material initial positioning and sheet separating one by one.

UVW correction platform
Every feeding frame is corresponding to a UVW correction platform. The platform is a high precision cross roller platform, and it interworks with step motor to have position correction on X, Y direction of every single PVS sheet, so as to meet the requirement of each layers material exact fit in PVC sheet collating process.

CCD vision + color code magic eye counterpoint
When material is in position correcting on X, Y direction, CCD vision detect system will detect out the position of material color code, and compare it to the deviation value of origin that has set in the CCD vision detection system. The deviation value will be converted into pulse signal and feedback to the UVW correction platform, thus to correct it to the set value.

Material taking moving arm
Adopt high precision module, lifting air cylinder interworks with the vacuum suction board to convey the material from the feeding frame to the UVW correction platform. At the same time, vacuum suction board on the other side will convey the corrected material to the sheet collating platform.

Sheet collating & conveying platform
This platform equipped with 2 servo feeding clamp A & B. Clamp A is installed with double row material clips, to convey the material from #1 and #2 collating position to #2 and # 3 corresponding collating position. Clamp B conveys the material on # 3 that has been collated and hot welded to the dust removal structure, and after that Clamp C will pull this material to the relevant position on overlay laminating platform.

The corresponding sheet collating platforms of feeding frame # 2 & # 3 are both equipped with vacuum device, to make sure the sheet position do not shift when the upper work station is operating.

An ultrasonic head is installed beneath the # 3 sheet collating platform. When the third sheet is collated, ultrasonic head will perform position spot welding on all the three sheets, and ensure their position has no shift. This will make it easier in the later process.

Generally, the PVC sheet needs to clean off the dust before collating and film laminating. This device adopts sticky dust roller and tear-off sticky paper to clean the PVC sheet. When certain dust is accumulated on the sticky paper, manually tear off the paper layer and use another layer. When sticky paper used up, replace a new roll of sticky paper manually.
Material roll film correction structure
This part separates roll overlay tension structure and roll overlay feeding rectification structure. Its aim is to put the roll overlay that needs to collate neatly and correctly and have hot welding and melting on the card.
Film laminating platform
Two ultrasonic heads are installed beneath the overlay laminating platform horizontal direction. When the overlay together with the material convey closed to weld head area, the weld head will automatic low down and spot-weld and hot melt them. At the same time overlay pulling clip will clamp the finished material to the ultrasonic weld head area, and again, ultrasonic head will spot-weld and hot melt the material.

Film cutting platform
The servo motor sends the finished spot-welded material to the platform, and a positioning electric eye is installed at the film cutting blade so that the gap between the two materials is just aligned with the film cutting blade. The blade is controlled by the motor to cut the roll film.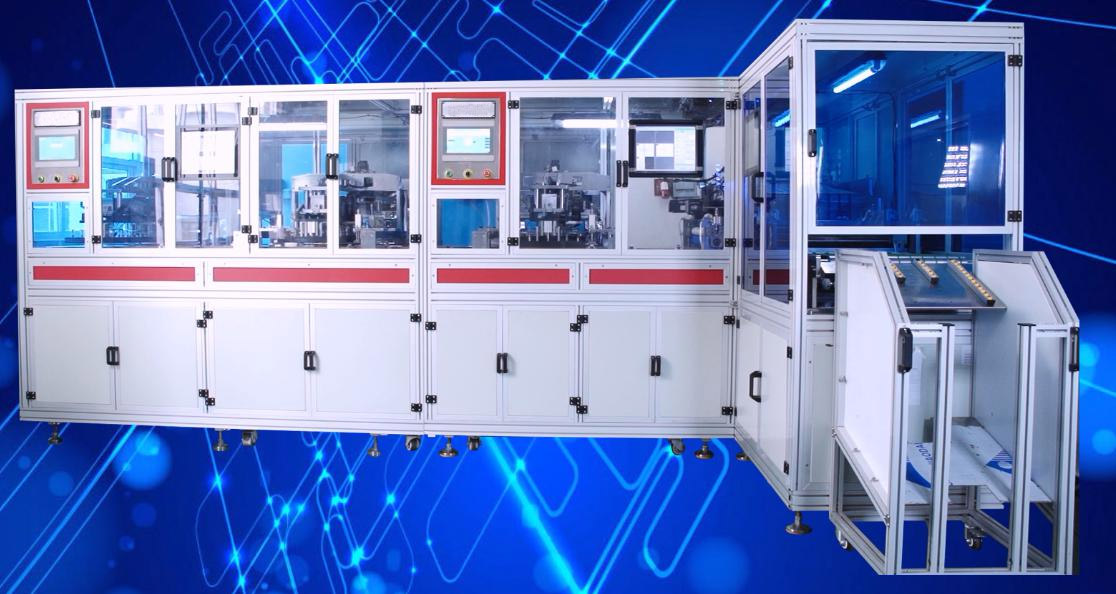 Main technical parameters
Voltage:AC380V 50/60Hz
Air source: 6Kg/cm²
Control method: PLC+ servo system
Positioning: CCD visual system
Output: 700-900 /hour
Power: 8KW
Collating accuracy:±0.1mm
format :3X8,4x8
Machine size:L3700*W3200*H1900mm
Weight: 6000KG about 6000KG