Peel Strength Tester
According to CQM peel strength test requirement, Peel strength tester is designed to measure peel strength of laminated card. Peel strength shall be at least 3.5N/cm. This tester also can be used to test peel strength of inlay antenna. This test needs to work with MPT-01.

 How to use:
1. Use OPT-01 to cut card to produce sections of width of 10mm±0.2mm as shown below: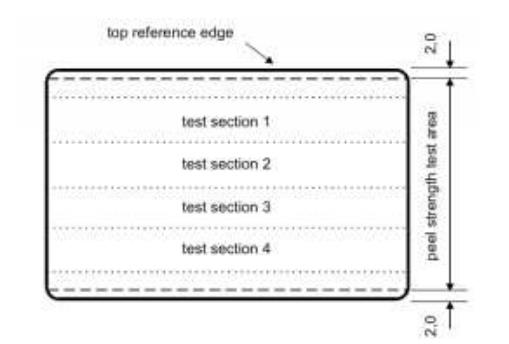 2. Use gripper of peel strength tester to clamp, and apply force.