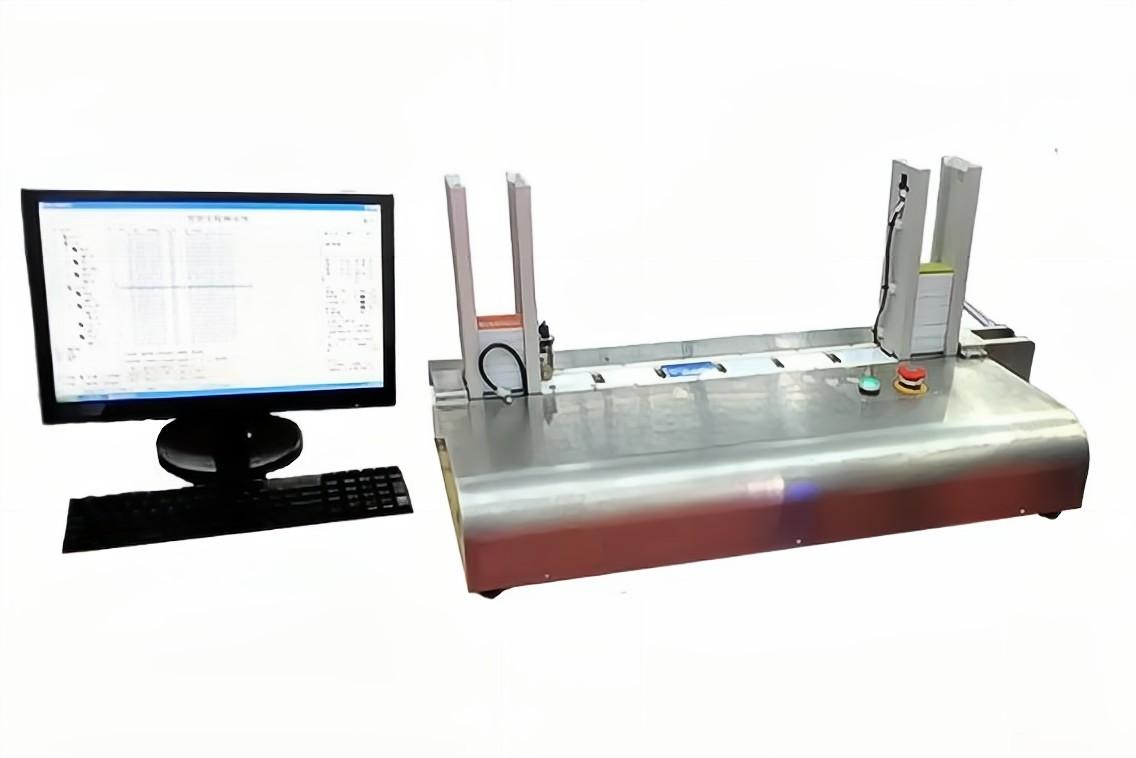 OVERVIEW
Still manually test RF function during contactless card production?

Believe UID can be readable, but other memory of chip already destroyed after card lamination?

It's specially designed for RFID card's Read/Write function test in high speed & automatic way. Could detect the module/transponder inside the card is OK or NG.

It's also a great tool for chip initialization or pre-perso during RFID cards production and issuance. Change the keys or download scripts/COS into card is so easy! Even encoding NFC card too!

Increasing work efficiency greatly. It is one of most useful cards testing system in RFID card production.

APPLICATIONS
• Contactless card manufacturer.
• RFID card issuer.
RFID card type
in CR80

• HF/13.56MHz Cards:14443 Type A/B, ISO 15693, Felica, NFC
• LF/125KHz or UHF Cards (Optional)

Function 1

• Check UID, TID / Count card numbers

• Check chip's full memory/ Count card numbers

Function 2

• Encoding for chip initialization likes key change, chip encryption*
• Data verification/Check encryption status

Function 3

• Download scripts or OS into CPU cards (Optional)

Function 4

• Special application personalization like NFC encoding (Optional)

Function 5

• Numbers laser engraving (Optional )

Speed

• Check chip UID/TID => 7,000 to 8,000 CPH. Depends on chip.
• Check chip full memory=> 1,500 to 4,000 CPH. Depends on chip.
• Encoding for chip initialization likes keys change, chip encryption => Speed
depends on chip type and job.
• Other specific job=> Case by case
* Remarks: Provide SDK for redevelopment application

FEATURES
• Supports various RFID cards of ISO 14443 type A/B, ISO 15693, Felica, NFC etc.

• Test/encode various chip cards of LF, HF, UHF cards. Mainly for HF card function testing.

• Read data from chip, and then send data to Laser Printer to do personalization printing.

• Apply the industrial PC and control software to realize card's testing, encoding and printing.

• The NG cards will be rejected to the box at the rear part of the machine.

• Industrial level and card's scratch zero design.

• Tailor-made is welcome. Develop the machines work for your demands.

CONFIGURATION
1. Card Feeder

2. Overlapped Card Detector

3. Servo Driven Conveyor System

4. Contactless Encoders (2 units)UHF encoder and HF encoder

5. Card Output Magazine

6. Electrical Control System

7. Industrial PC & 17" LCD

8. Original Windows 7 Operating System

9. Software (some function on request)

Above are standard config. Machine could be customized upon request.

SPECIFICATIONS
| | |
| --- | --- |
| Capacity | • Depends on the encoding data and chip type |
| Card Size | • CR80 ISO Standard Card (Customized is acceptable) |
| Dimension(mm) | • 950(L)×300(W)×900(H) |
| Power | • 650W |
| Air Pressure | • 0.6 Mpa |
| Net Weight | • 55 Kg |
| Mechanical Speed | • 10,000 CPH |